Our Research
As an academic-based research organization, ECPIP offers its services to government agencies and public policy-related non-profit organizations. In order to engage ECPIP's services, the research agenda should focus on a matter of public policy that has an impact on the lives of residents. ECPIP offers a reputation for integrity, quality, and objectivity in all its research services.
Robert Wood Johnson Beliefs About Health Care and Health Inequities in New Jersey 2022 Survey
In New Jersey—one the healthiest, wealthiest, most diverse states—residents with greater privilege and access to opportunities not only lead healthier lives but also are less likely to acknowledge that systemic factors including racism and discrimination contribute to poor health.
A recent poll among about 2,500 New Jerseyans by the Eagleton Center for Public Interest Polling at Rutgers University for the Robert Wood Johnson Foundation (RWJF) reveals significant differences in perceptions of health equity. Just as a combination of personal experiences, race, gender, income, education, location, and other factors determine health in New Jersey, so too do they influence public awareness and perception of health inequities and their causes.
Despite glaring health disparities along racial lines in New Jersey, only a third of those polled say they feel race and ethnicity have major influence on someone's ability to lead a healthy life. Black residents (54%) are more likely to believe a person's race or ethnicity significantly influences health, compared to white (30%), Hispanic (29%), and Asian (28%) respondents.
The poll results will guide RWJF's work in its home state to raise awareness of the roles that racism, discrimination, and social and environmental health factors play in achieving and perceiving health equity. Such awareness is crucial to build consensus and garner public support for policies that combat inequity by eliminating racial and economic barriers to good health.
To see the full report, go here.
The Taft Communications and Rutgers-Eagleton Poll State of Diversity® Survey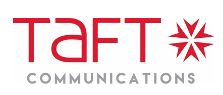 America's workplaces are on the leading edge of the US becoming a more pluralistic nation — offering greater exposure to diversity than what individuals may experience in their home and social interactions and staffed by people who want their employers to promote diversity and inclusion in the workplace, a Taft Communications and Rutgers-Eagleton Poll State of Diversity® public opinion survey of American workers finds.
This general consensus, though, masks deep divisions according to race, gender, age, education and other categories – not least of which is political affiliation.
Read the national survey here and the NJ survey here.
The New Brunswick Community Survey
The New Brunswick Community Survey is a four-decade collaboration between the Eagleton Center for Public Interest Polling (ECPIP) at Rutgers University and New Brunswick Tomorrow (NBT). It is believed to be the longest running community survey in the nation. The survey serves to capture residents' perceptions of the quality of life in New Brunswick, as well as reactions to the changes and developments that have occurred as a result of revitalization over the past four decades. First done in 1976, the survey was previously conducted biennially. The 2012 and 2016 installments altered this pattern by being conducted in four-year intervals. Nineteen iterations of the survey have been conducted to date.
Head to our Poll Data Archive to explore questionnaires, datasets, results, and/or reports from each iteration of the survey.
Read the latest New Brunswick Community Survey report here.
The Rutgers-Eagleton/Fairleigh Dickinson University Garden State Polling Partnership
As response rates to telephone surveys continue to drop and cell phones continue to rise, the polling industry is at a crossroads in terms of how best to assess public opinion moving forward. Therefore, the Eagleton Center for Public Interest Polling (home of the Rutgers-Eagleton Poll) and Fairleigh Dickinson University (home of the FDU Poll) have partnered to explore the future of public opinion polling in the Garden State in an in-depth experiment involving tests of survey mode and sampling.
The results reported on in this series of releases by Rutgers-Eagleton and FDU will report results only from the combined samples of the telephone survey and online probability-based panel. The questionnaire was developed and all data analyses were completed in house by Dr. Ashley Koning and Dr. Cliff Zukin at the Eagleton Center for Public Interest Polling (ECPIP) at Rutgers University-New Brunswick and Dr. Krista Jenkins at Fairleigh Dickinson University. William Young and Kyle Morgan assisted with preparation of the questionnaire and analysis and preparation of this release. This poll is paid for and sponsored by both the Eagleton Institute of Politics at Rutgers University-New Brunswick and Fairleigh Dickinson University.
The New Jersey Health Matters Poll Series
The New Jersey Health Matters Poll is a collaboration between the New Jersey Health Care Quality Institute and the Rutgers-Eagleton Poll. The periodic survey measures New Jersey citizen attitudes on current health care topics of interest. Past collaborations include polling on end of life care, telehealth, women's reproductive issues, insurance coverage, and trust in and usage of health resources. For more information on the New Jersey Health Care Quality Institute, click here.